Our Mission: 
Work toward community improvement through strategic donations to benefit the cultural arts and heritage, the environment, community development, education, health, social services, and other areas of interest. Cuero Community Foundation will provide flexible and cost-effective strategies for donors to benefit their community in the present and for future generations to come. 
Our Vision:
The vision of the Cuero Community Found is to broaden the base of philanthropic giving in the Cuero community, build and maintain permanent endowments and provide flexible tax-exempt vehicles for donors to give.
---
Interested in making a donation?

---
Cuero Community Foundation

Matching Grant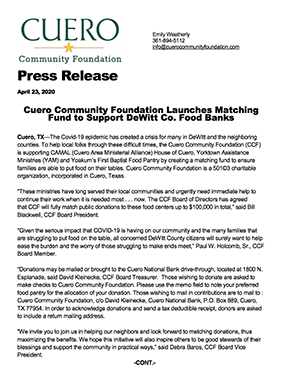 ---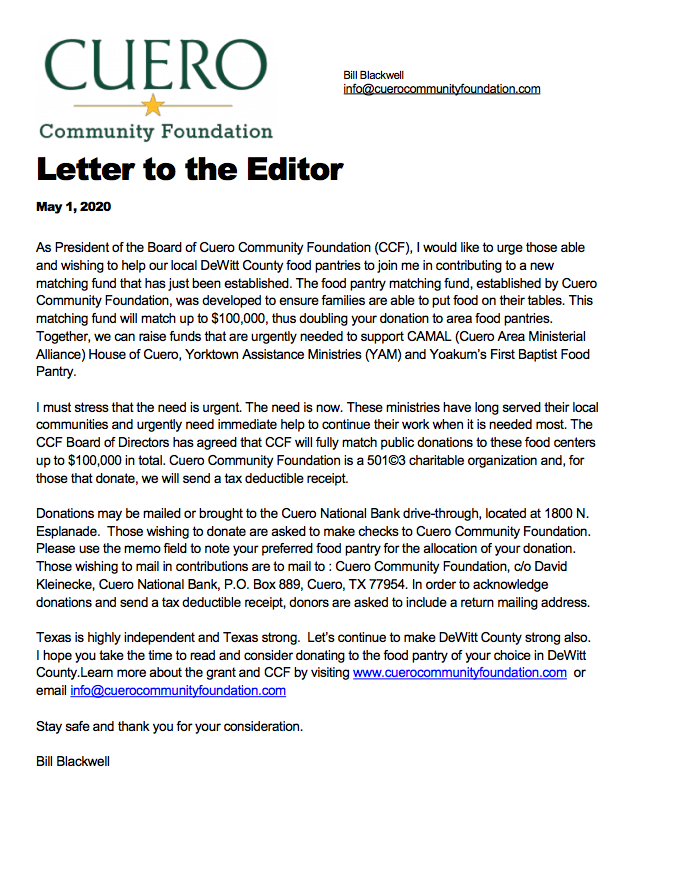 ---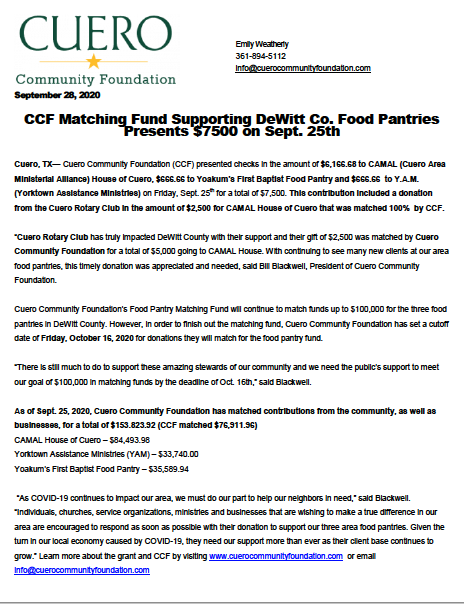 Cuero Community Foundation (CCF) presented checks in the amount of $6,166.68 to CAMAL (Cuero Area Ministerial Alliance) House of Cuero, $666.66 to Yoakum's First Baptist Food Pantry and $666.66 to Y.A.M. (Yorktown Assistance Ministries) on Friday, Sept. 25th for a total of $7,500. This contribution included a donation from the Cuero Rotary Club in the amount of $2,500 for CAMAL House of Cuero that was matched 100% by CCF.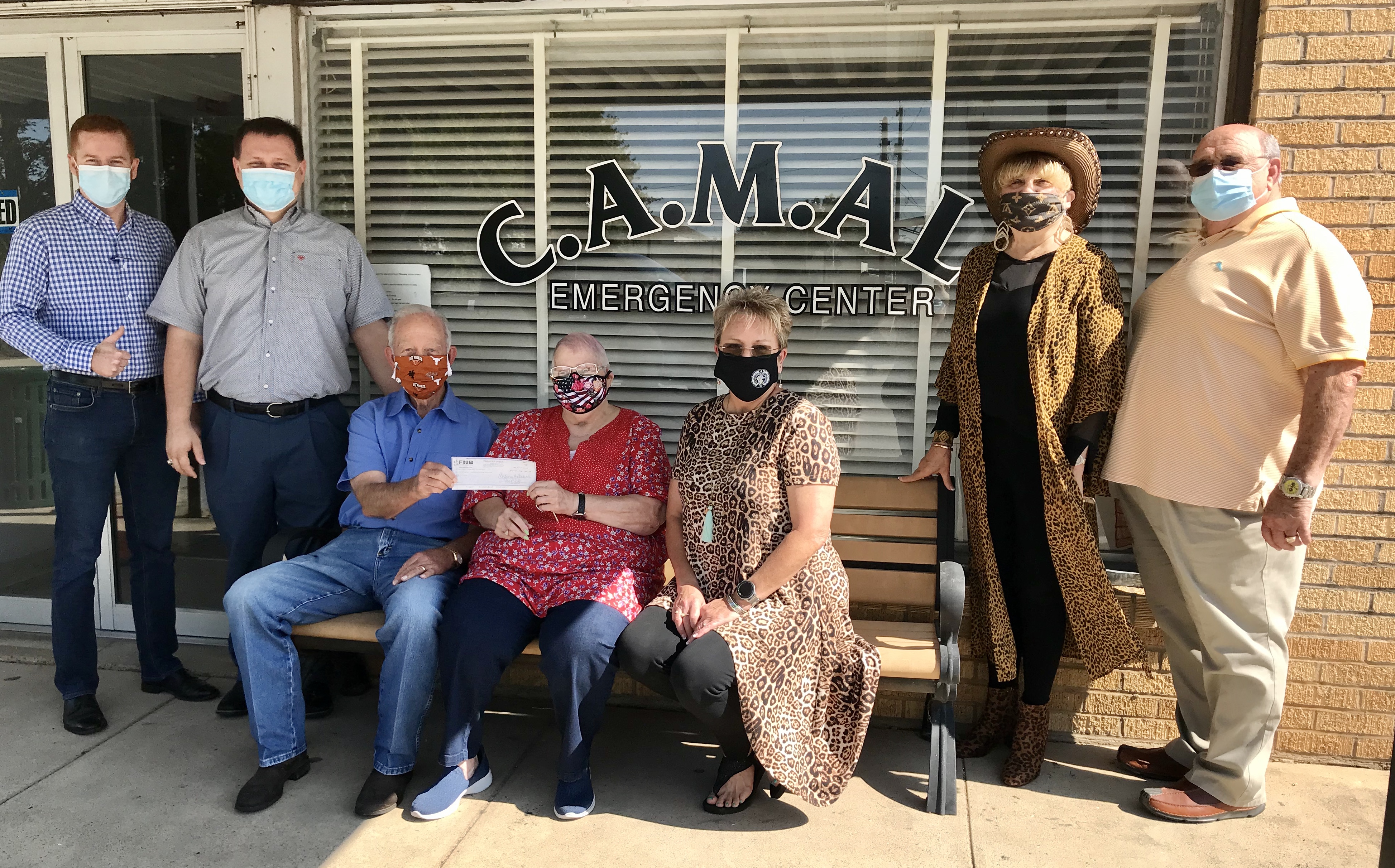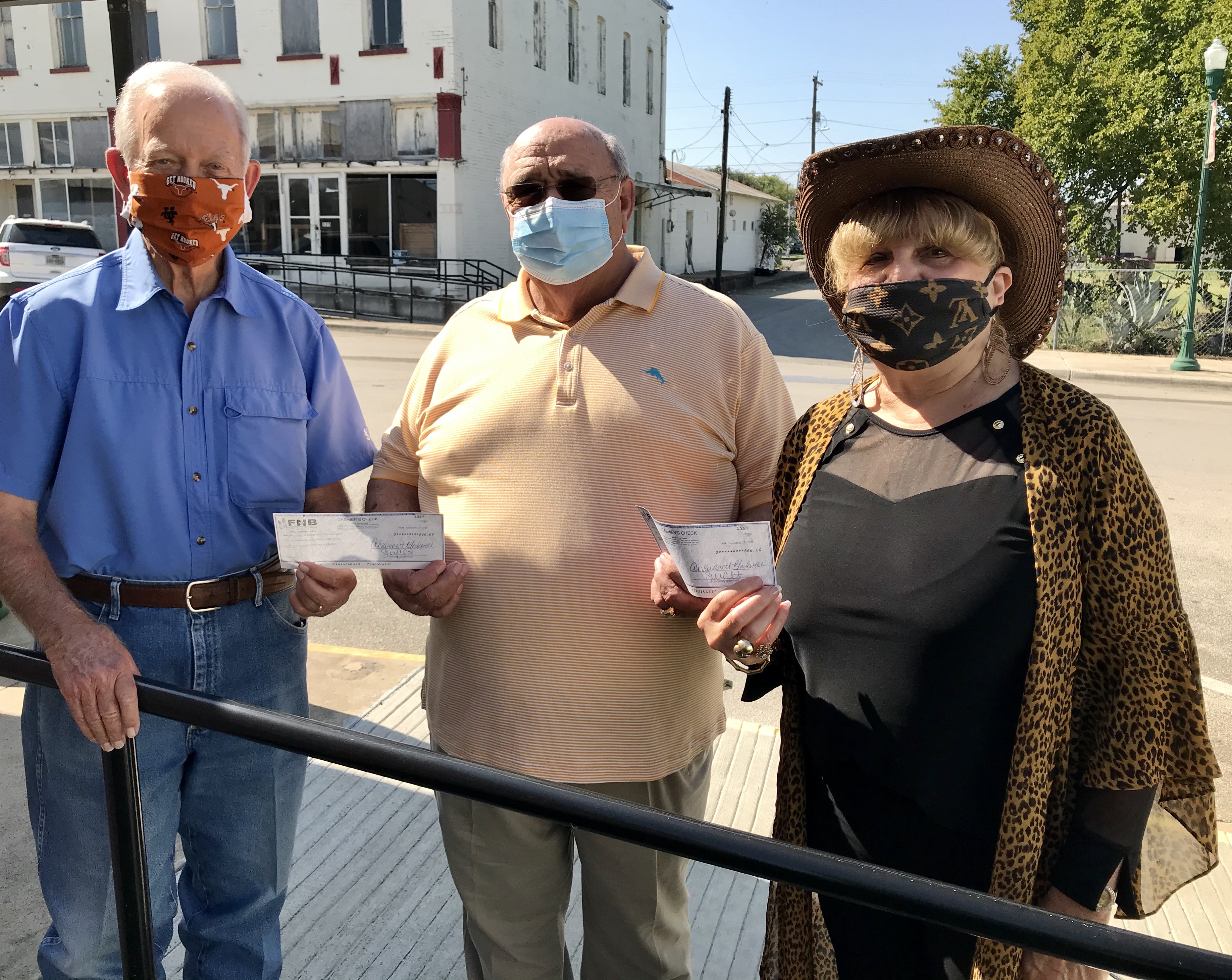 "Cuero Rotary Club has truly impacted DeWitt County with their support and their gift of $2,500 was matched by Cuero Community Foundation for a total of $5,000 going to CAMAL House. With continuing to see many new clients at our area food pantries, this timely donation was appreciated and needed, said Bill Blackwell, President of Cuero Community Foundation.

Cuero Community Foundation's Food Pantry Matching Fund will continue to match funds up to $100,000 for the three food pantries in DeWitt County. However, in order to finish out the matching fund, Cuero Community Foundation has set a cutoff date of Friday, October 16, 2020 for donations they will match for the food pantry fund.